Disclaimer: This post contains affiliate links. We may receive compensation if you click a link and buy a product we recommend. This comes at no extra cost to you! We only recommend gear we absolutely love (and think you will too!). We really appreciate your support!
It's that time of year again! Snow is starting to fall in the Sierras and the Rockies, ski resorts are opening back up, and winter hiking is soon to be in full swing! Winter hiking comes in all forms: from hiking a trail with just small patches of ice to trudging through feet of snow. Gear varies drastically between these circumstances, just as it will depending on current conditions and weather. Below we will talk about gear and things to remember for mild to moderate winter hiking. The temperatures are dropping as we speak, so let's get into it!
Things to Remember for Winter Hiking:
Winter hiking can be a ton of fun! It is really awesome to get out in cooler conditions and see beautiful places with a blanket of snow on them. It is important to be prepared for these different conditions to guarantee it will be a fun and safe experience!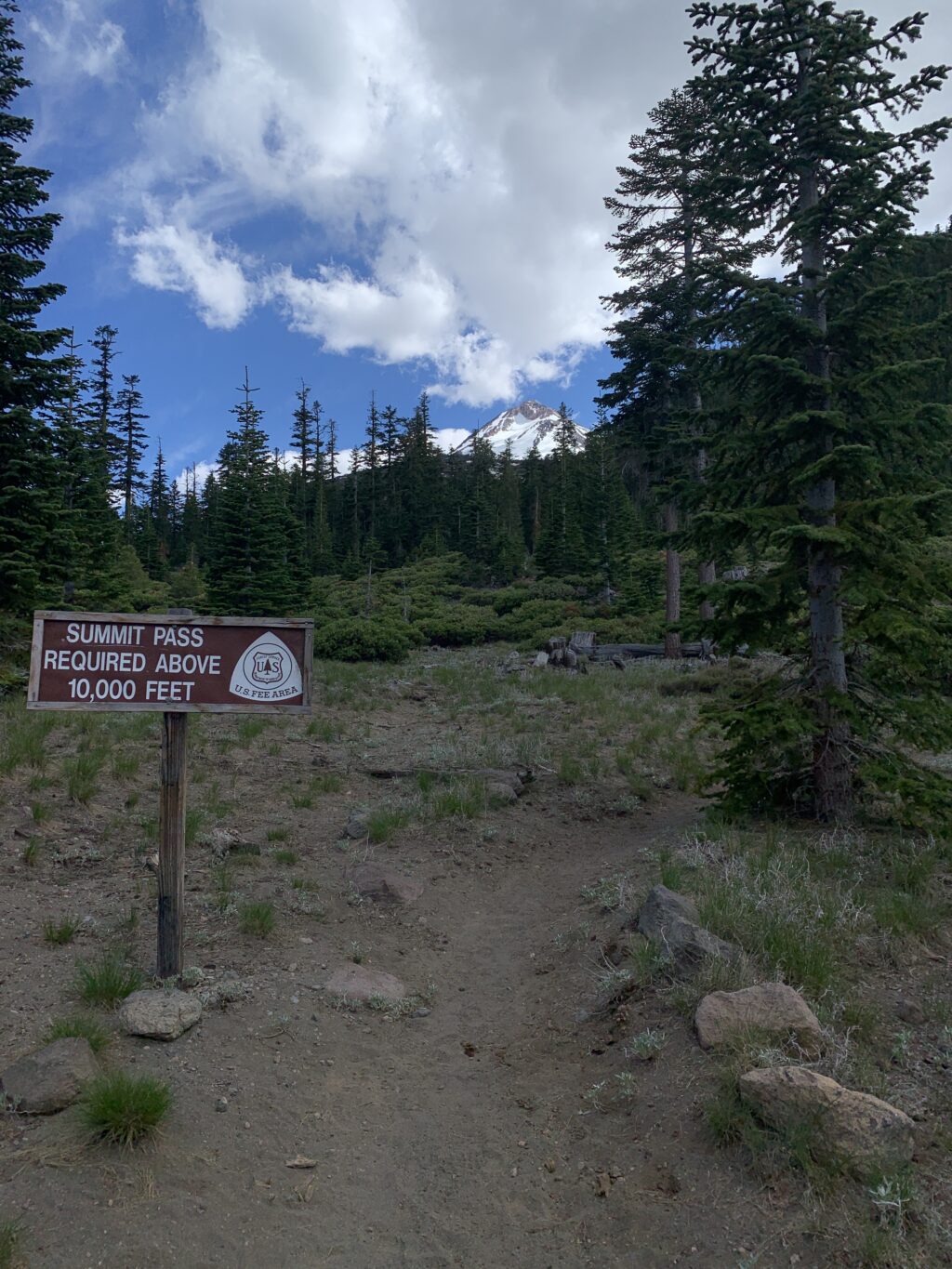 Check the weather: Winter can bring about unexpected weather changes very quickly. Check the weather in the area and on www.mountain-forecast.com to make sure you are prepared for whatever may come your way!
Stay dry: Getting wet during a winter hike can be uncomfortable, cold, and even deadly. Staying dry is the most important part of hiking during the winter. This means that if your clothing gets wet, you need to take it off. Buying clothing like fleece and wool will help you stay dry and keep warm (and if it does get wet, it will dry quickly).
Avoid cotton clothing: Cotton clothing is great for hanging out around the house, but it has no place in winter conditions. Cotton gets wet easily, and then does not dry. It will keep you cold and wet, which can be deadly in winter conditions. Wear synthetic or wool clothing, as these will keep you warmer and dry.
Pay attention to your body and your friends: Research signs of frostbite and hypothermia and be prepared to treat and evacuate if necessary. Don't try to tough it out, as these injuries and illnesses can go south quickly.
Don't forget sunscreen! The sun reflects off the snow and can give you quite the burn! This one is easy to forget.
Your batteries may die faster: Keeping anything with a battery close to your body can keep them from dying so fast in the cold. Don't count on your batteries lasting the whole hike.
Your food may freeze! We once brought breakfast burritos on a winter hike, and when we finally got to a good spot to eat them, we took a bite into a completely frozen breakfast burrito. It was gross, and we learned our lesson. If you bring foods that will freeze, keep them close to your body in a pocket to keep it thawed. Or, bring food that won't be affected as much: nuts, bars, etc.
Your water may freeze! Sometimes, if you use a bladder, the tube may freeze and you won't have any access to your water. You can buy an insulated tube or an entire insulated kit for your bladder to ensure you will be able to use it in any season. You may want to also bring a water bottle in case it does freeze, as you will still have access to water. (Also, it is very easy to forget to drink water when it is cold. It is even more important now! Make sure you are constantly drinking water, and check in with your friends.)
Bring a warm drink! Having a warm drink can warm your body from the inside out. So, whatever your drink of choice is (ours is hot chocolate), having some in a thermos to sip on can really help keep you cozy!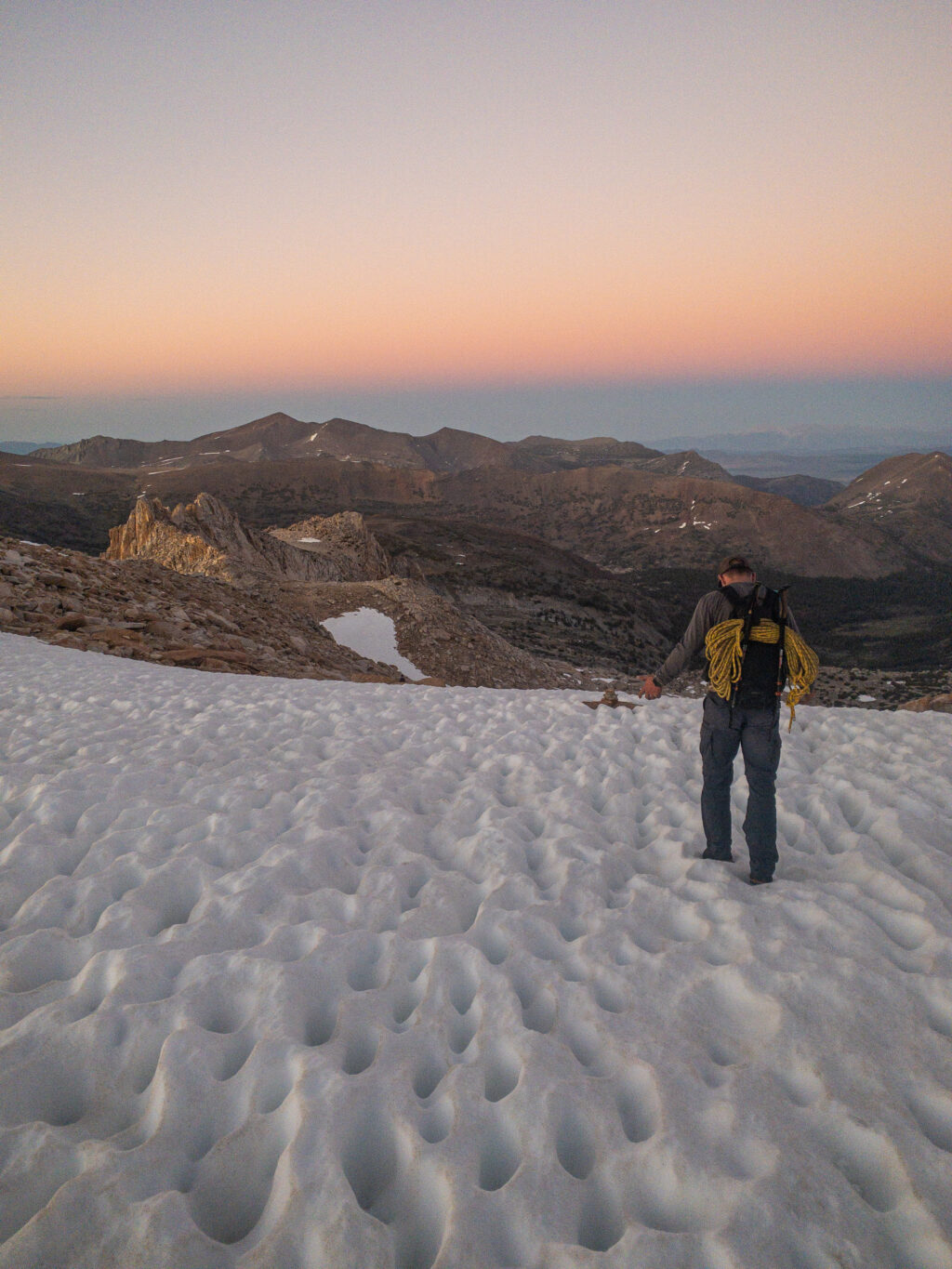 Winter Hiking Gear:
Layers:
One of the most important parts of hiking in the winter is keeping your body warm and comfortable. A good rule of thumb is to add layers as you are getting colder, and take them off if you get too warm or start to sweat. The biggest enemy of hiking in the winter is getting wet, as this will lead to being cold (which can have some serious consequences). Bringing plenty of layers will keep you comfortable and safe, and you will always be grateful to have an extra layer, rather than to not have enough.
For a winter hike, we expect temperatures to be between 0 and 40 degrees F. We would typically bring/wear layers like this:
Base layer: A long sleeve synthetic or wool shirt. If it's really cold, you can layer two of these (or put a second in your backpack!) (Zoe runs very cold and typically layers a lot more than Kelby does.)
Fleece Jacket: We both have fleece jackets from Patagonia. Fleece is great because it is very warm, comfortable, and dries quickly. It also will still provide warmth if it gets wet. Here is the jacket Zoe has. Here is the jacket Kelby has. We highly recommend bringing a fleece jacket on any winter adventures. They quickly became staples in our wardrobe!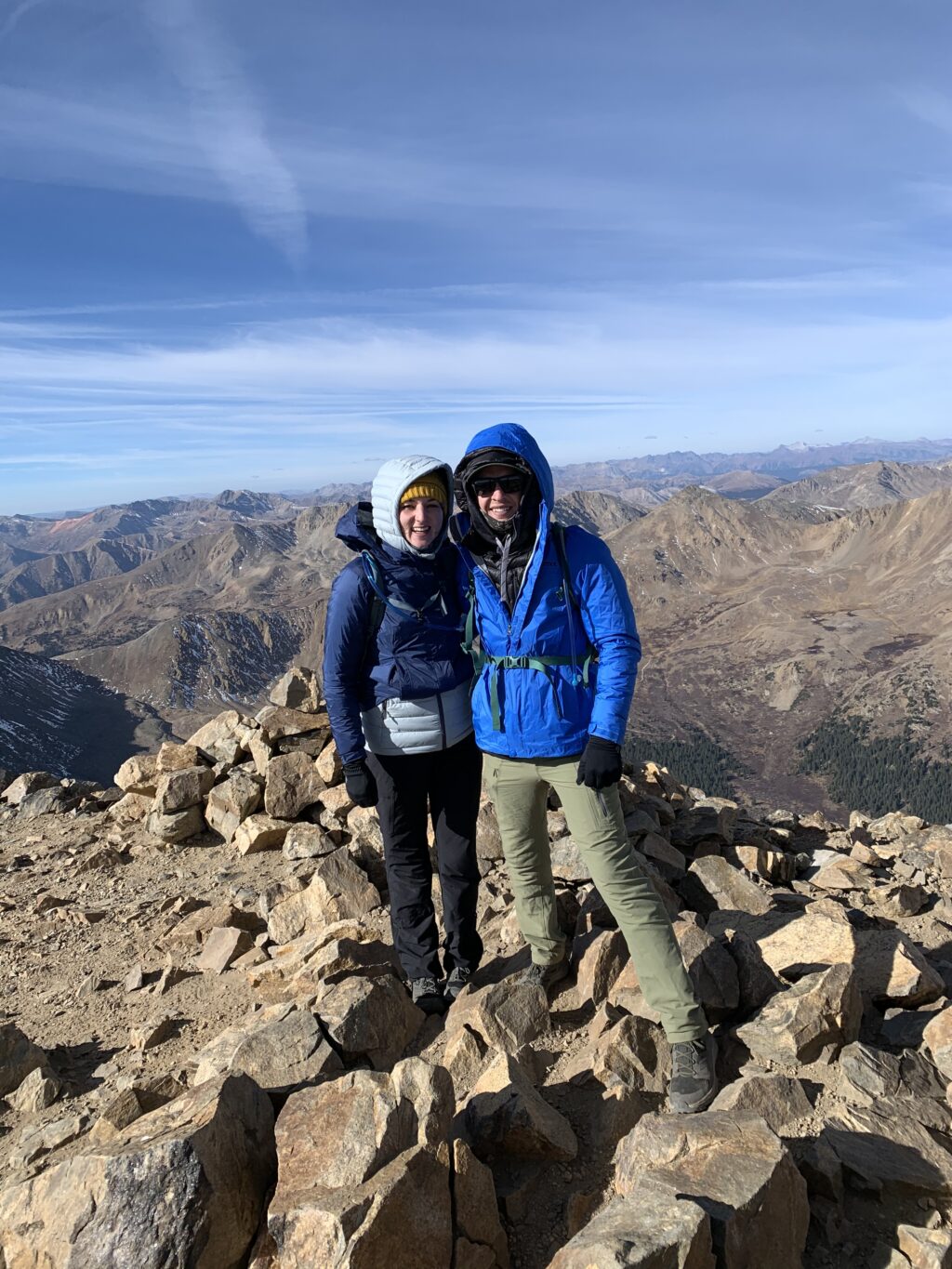 Shell Layer: This layer varies depending on conditions, but we will usually either have a puffy jacket, a wind breaker, or an actual snow jacket. The goal of this layer is to protect you from wind and cold and create a waterproof barrier if you may get wet.
Pants: We usually wear two layers for cold conditions: a base layer and an outer shell. A base layer can be a pair of leggings or long johns made of a synthetic or wool material. Here is the type of base layer Zoe wears on our winter hikes. Here is what Kelby wears. On top of this, it is usually a good idea to have a waterproof or water resistant shell layer. Then, you may even want a layer in between!
Extra Layer: We always bring an extra layer in case it is colder than expected or one of our layers gets wet! It could also come in handy in an emergency situation for you or another hiker on the trail. It is always best to be prepared.
Footwear:
We would recommend a hiking boot for hiking in the snow (as opposed to a trail runner). Hiking boots will keep your feet warmer, will be sturdier, and will help to keep snow out of your shoes. You will want waterproof boots (we usually use Gore-Tex) and if you'll be hiking in very cold conditions, you may want insulated boots. For most moderate winter hikes, we would wear these boots from Salomon. Here is a blog post we wrote about how to pick the best hiking shoes.
Socks:
Wear wool or synthetic socks that fit properly. Make sure your socks fit in your shoes comfortably! We love these wool socks from REI. They keep our feet plenty warm in cold conditions. It is a good idea to always bring an extra pair of socks, as the first pair may get wet, and keeping yourself dry is one of the most important parts of winter hiking!
Gloves:
It is crucial to keep your hands, feet, and head warm while hiking in the winter. These extremities get cold the fastest, cause the body to lose heat, and become very difficult to warm back up. We usually use a pair of fleece gloves for most winter days. We both have these fleece gloves from Black Diamond and they keep our hands plenty warm in most conditions. If we are hiking while it's snowing, or think we may be getting our gloves wet, we would wear insulated gloves like these from Dakine. Both of these gloves could be layered for more warmth!
Hat:
Keeping your head warm will prevent heat loss from your body! Any beanie will typically do the trick. We love this one by The North Face. These also will keep your ears warm.
Gaiter/Buff:
Having a way to keep your face warm in the cold temperatures and possible wind is really important. We've all felt the pain of a cold nose and lips. A buff can also be a very effective form of sun protection. We usually will bring a Buff to put on when we get cold.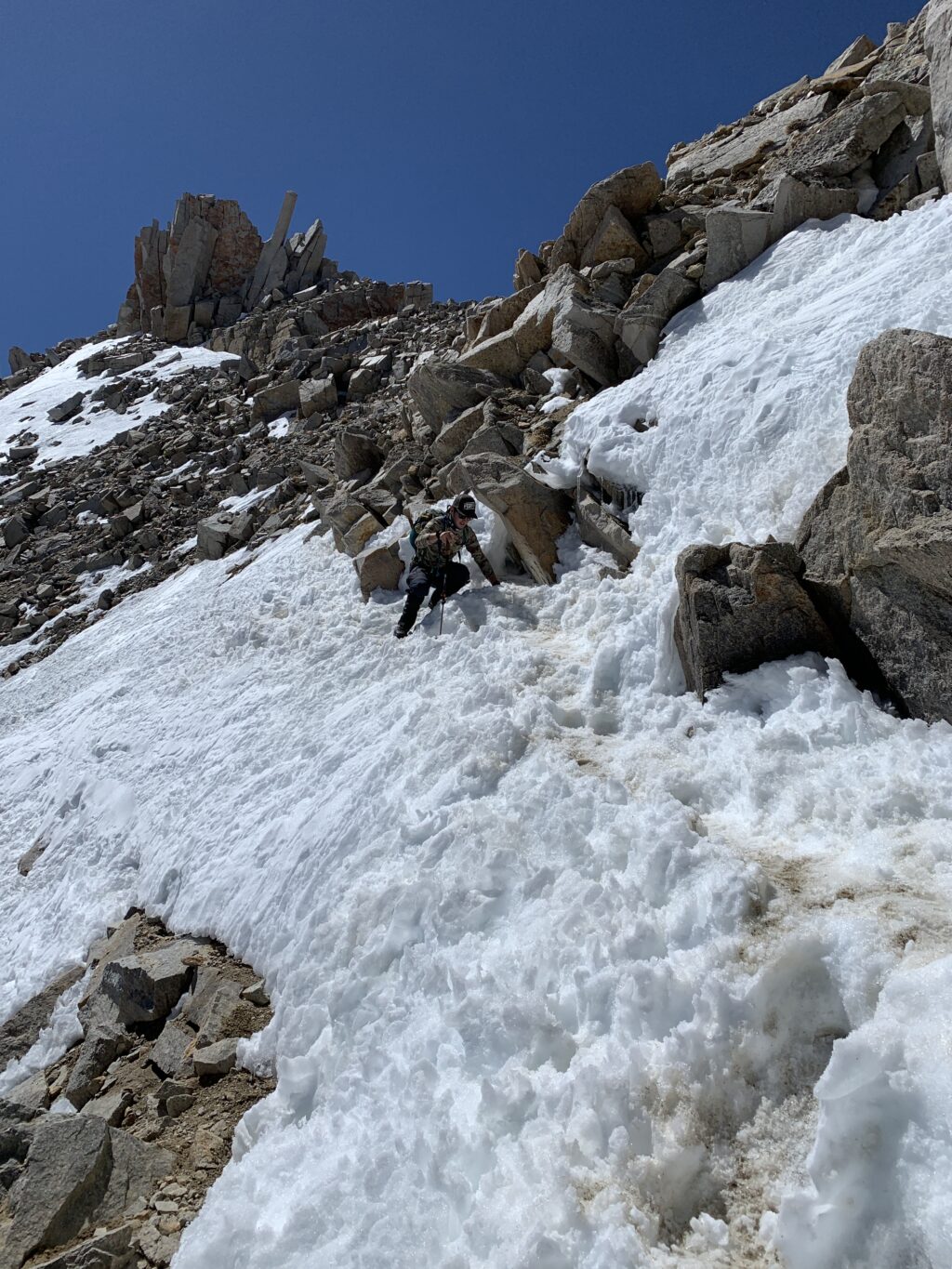 Microspikes:
Microspikes provide extra traction on snowy and icy trails. They slip on over your boots and allow you to walk on a lot more terrain without slipping. Having a pair of microspikes is very important for ensuring you will be able to cross certain sections of a trail in snowy conditions, and also for safety. Icy trails are no joke and can be very dangerous! In winter conditions, we always bring these microspikes from Snowline. They are great for ice and snow and have literally been the only reason we have gotten up a trail before. We always bring them, because you never know what the trail is going to look like and how much the snow froze overnight!
Trekking Poles:
Trekking poles are one of our favorite pieces of hiking gear no matter the season, but they especially are useful in the snow. They help with balance, traction, making your way up or down a slippery section, and, as we put it, they put you into "4-wheel drive." Unlike other seasons, in the winter you will need to remember the basket for the tip of the trekking pole. This creates surface area so the pole doesn't "post hole" into the snow. Anytime we forget to bring these, or think we don't need them, we ALWAYS regret it. We love these ones from REI! They have a cork handle which doesn't get sweaty and slimy like foam ones. They are easily adjustable for whatever terrain you're hiking, and they are lightweight. We could not recommend these trekking poles more!
Gaiters:
If you are really getting into some deeper snow on your hike (or think you may), gaiters are necessary for keeping your shoes, socks, and bottom of your pants dry! They have a strap that attaches on the bottom of your boot, and create a waterproof lining around your boots and up to your knees. We have these ones from Outdoor Research, and they are highly rated and have been some of the most popular gaiters for decades. (Zoe's dad has been using these his whole life). If you are thinking you may come across some deep snow, you will be very grateful you have these! There is also a shorter pair by Outdoor Research for less deep snow.
Sunglasses:
These are easy to forget, but sunglasses are even more important in the winter than the summer. The sun reflects off the snow and becomes so bright it will hurt your eyes! Don't forget to bring a pair of sunglasses with you.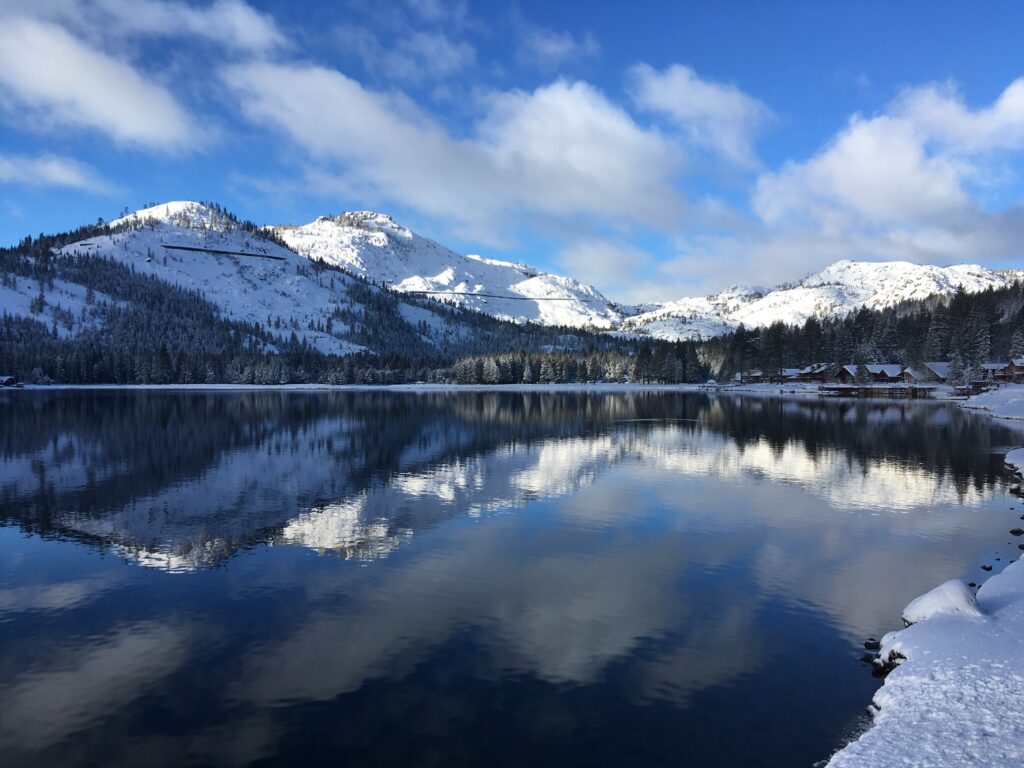 10 Essentials:
The 10 Essentials are 10 items that will keep you prepared no matter what the adventure. These are a list of items anyone spending time outdoors should have, no matter how big or small the adventure. We have already covered a few. Here is the full list:
1. Food
2. Water
3. Emergency Shelter (We use this one)
4. Extra clothes/layers
5. Multi-tool/knife
6. Navigation (We use AllTrails Pro to download trails/use as GPS. Many people use the Garmin InReach or Spot for navigation. It is also a good idea to have a paper map, as technology can fail/run out of battery!)
7. Illumination (headlamp usually)
9. Fire (Lighter or matches)
10. Heat/Sun protection
Bringing these with you on every adventure can quickly become second nature, and will likely come in very handy at some point. Hiking, especially during the winter, can lead to very unexpected circumstances. Being prepared will benefit you, your hiking partners, and the other hikers you encounter on the trails!
Are you headed out for any winter hikes this year? If so, get a photo and tag us in it on Instagram @the_adventureaddicts! We'd love to share!
Are you looking for more gear we love? Here is our backpacking checklist and our favorite summer hiking boots!
As an Amazon Associate we earn from qualifying purchases.