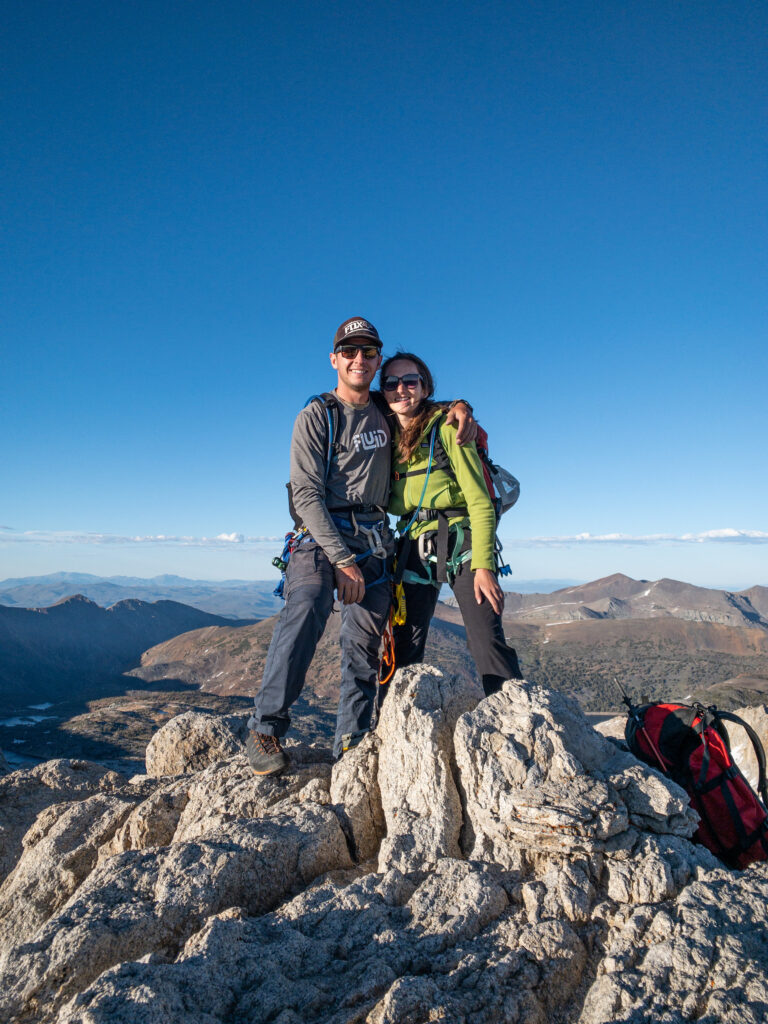 Hey there! We are Kelby and Zoe! We currently live in Lake Tahoe, California.
We are full-time content creators on Instagram and TikTok, focusing on getting outdoors, inspiring epic adventures, and showcasing gear we love. We started our social media pages in May of 2021, and since then have grown an amazing community of outdoor adventurers and nature lovers. Whether you have tons of experience outdoors, or are just starting out, we hope our social media and blog can be helpful and inspiring to get out there and plan your next trip.
We met in 2019 in San Luis Obispo, as Zoe was finishing up college and Kelby was working as a firefighter. Since then, we've been going on any adventure possible together. Being outside has been a huge part of our relationship. We love hiking, backpacking, mountain biking, skiing, and climbing, and are often looking for ways to combine all of the above.
Adventuring has given us some of our highest highs (and our lowest lows), and we always come back wanting more. We feel that being outside (and maybe finding a little thrill) can be the greatest gift, physically and mentally. Nature is pretty damn incredible, and it is where we feel the most alive.
Our long term goals with our website and social media are to do group backpacking trips (and maybe camping, bike packing?!, mtb… really the possibilities are endless!). We want to guide groups of all levels into the backcountry, show you why we love being there so much, and allow you to experience all of the magic and human connection those trips have to offer.
We are so happy you're here, and we cannot wait to work further towards making these dreams a reality! Please feel free to reach out to us with any questions!