Solo camping as a woman can be super intimidating to start, but I'm really excited to share some of my biggest tips for your first trip to show you it's not as scary as the internet makes it seem.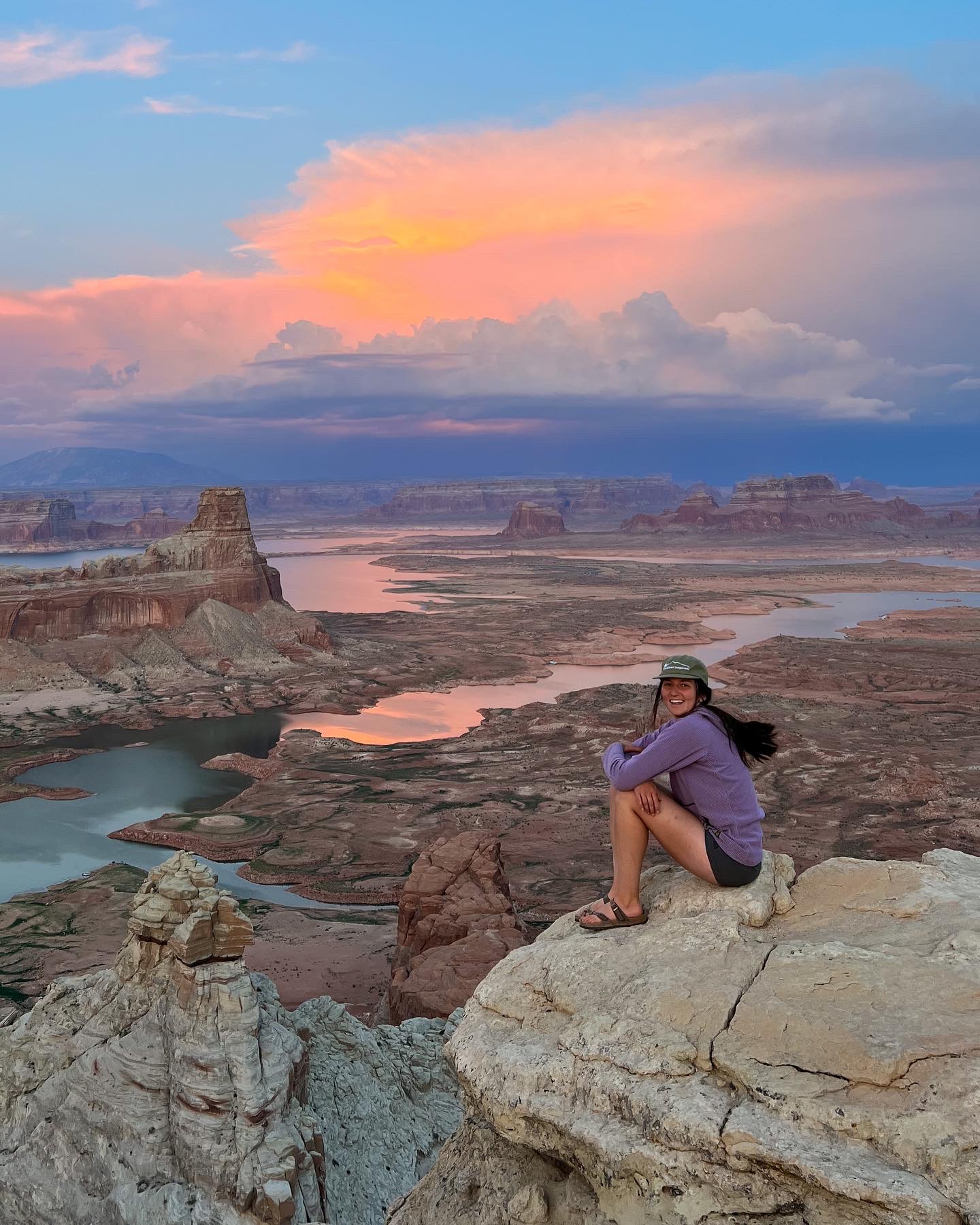 I went on my first solo camping trip at the age of 21, and I'll admit: I was pretty nervous! I was going somewhere new, I didn't know anyone within a 6+ hour range of where I was staying, and I had seen so much online about why women shouldn't camp/travel on their own.
And you know what happened? I loved it. I loved the freedom it gave me, I loved that I could do whatever I wanted without worrying that I would be bothering anyone, and I loved that I felt really empowered that I could go on my own.
Solo camping as a female doesn't need to be stressful. It can be a really great way to travel on your own, not wait for someone else to join you, and a great way to get comfortable doing things solo. I know there is a ton of information on the internet that makes it seem like you need to bring weapons, be prepared for self defense, and NEVER tell anyone you're traveling alone, but I'm here to call bulls***.
Being aware and prepared is absolutely crucial (as it is on any camping trip whether you're alone or not), but there is so much beauty to be seen and experienced, and you don't need to be scared of it (but it's totally okay if you are). I'm covering some of my top tips for your first solo camping trip so you can hopefully finally take the step to go on your own!
1. Go somewhere you've been before.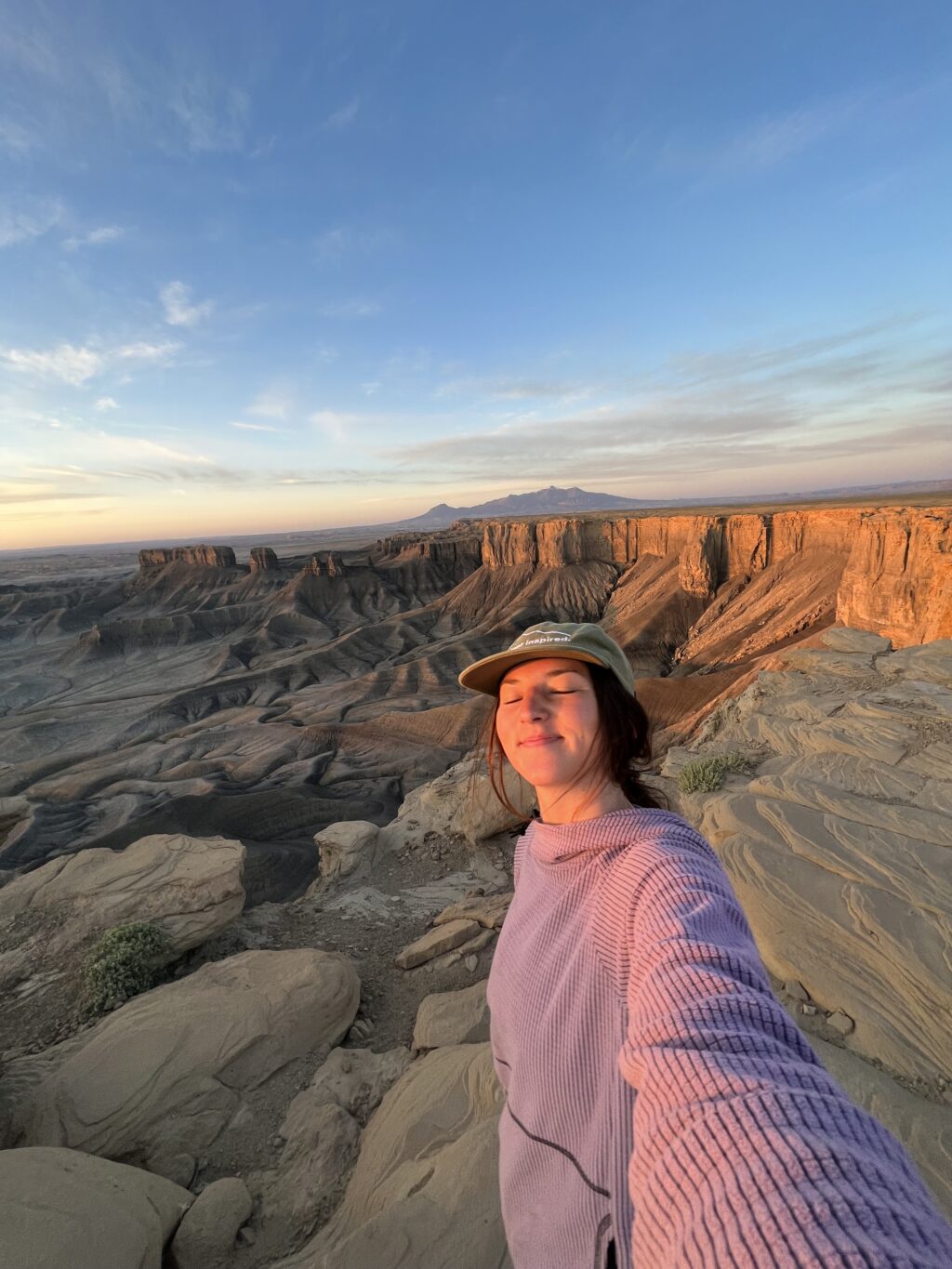 This isn't a hard and fast rule you *need* to follow, but can be a great way to get comfortable traveling on your own! Whether you've stayed at a campsite before with friends or family, or you have been to the general area, you'll feel a lot more comfortable being around scenery you know!
Even traveling somewhere you've been on your own can feel wildly different than with friends. You'll have the ability to choose your own adventure: you can hang out at camp and read, you can go on that hike you've been eyeing for years, or you can explore around camp when your friends may not have wanted to.
Honestly, I would even consider finding a campground nearby home to try it out for a night or two! This way, you can get comfortable with your gear, you can experience camping alone, and you can also go home at any time if you feel uncomfortable.
I, however, didn't do this on my first trip, and it was also totally okay! I went somewhere very new to me and followed all of the below tips, and loved getting to experience somewhere new on my own.
2. Plan a simple trip.
A camping trip doesn't need to be full of adventure from sunrise to sunset, and when I'm alone, I prefer quite the opposite!
To be totally honest, camping on your own is hard work! You have to set up and take down camp on your own, you make all of your own meals, you do all of the dishes, and you have to make every decision for yourself. I have noticed that everything takes extra time compared to when my partner or friends are camping with me.
Therefore, I typically enjoy a slower trip. I want to wake up to the sun, enjoy my coffee and breakfast, pack up slowly, go on a hike, come back to camp, enjoy dinner and the sunset, and go to bed. The last thing I want to feel is rushed.
Especially for your first trip, I recommend not packing it completely with plans. Pick some hikes, lakes, or viewpoints you want to visit, but don't try to cram them all into one day. This will allow you extra time to explore spots you may not have planned for, to pull over to see a viewpoint you didn't know about, and to arrive to camp early enough that you aren't setting up in the dark.
3. Check campground reviews.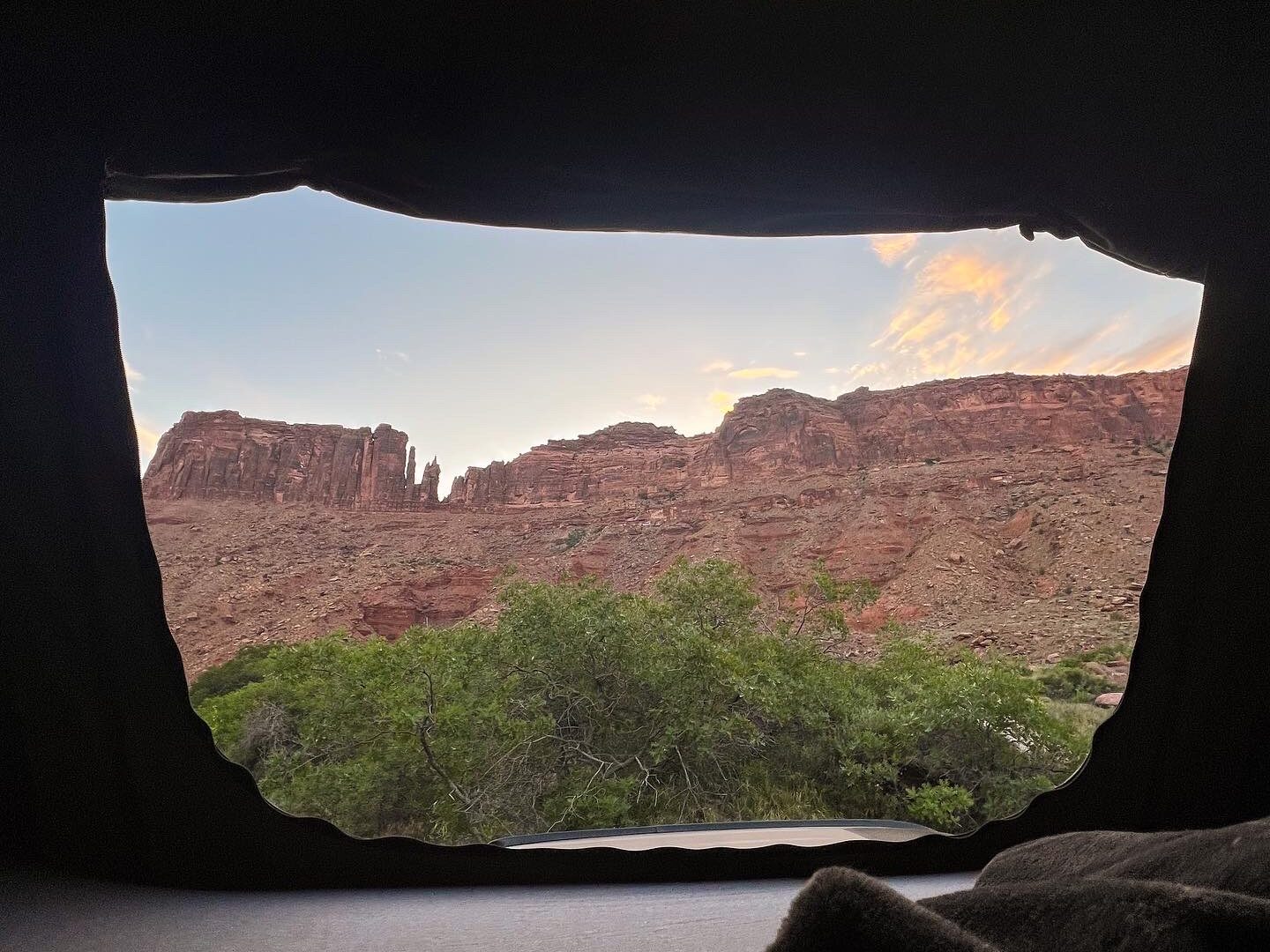 This is something I do every time we go camping, whether I am alone or not. Camping in developed campgrounds is typically going to be a simpler way to camp on your own for the first time, as you'll have a guaranteed spot, facilities available, and people nearby if you need anything. If you're going to be at a developed campground, I would read reviews on their booking site (often recreation.gov). Read up on things like: how busy it was, how noisy the campground gets, any complaints about weird people, wildlife encounters, and road conditions.
If you're hoping to dispersed camp on your first trip, you're going to need to be a little more prepared to be completely self sufficient. You can read all about how to find these sites here, and I included a packing list for any dispersed camping trip. For a dispersed site, you can read reviews on iOverlander and Campendium so you arrive knowing what to expect.
Things I would look our for include:
Cell service
How many people there are
How many sites there are
If it felt crowded
Safety concerns/weird experiences
Road conditions
You can get a really strong idea of what to expect before you even arrive, so you feel more confident about where you'll be staying. I typically prefer staying at a campsite with a few other people, but not somewhere so packed I don't have privacy.
4. Determine if there will be cell service prior.
Knowing if I'm going to have cell service at camp is always one of my top priorities. You can typically check on iOverlander and Campendium (wherever you found the site) to see if people have previously had cell service based on your carrier (and how good) at the campsite.
Honestly, having cell service is quite a luxury, and I always love finding a site with service. It gives me confidence that I can call someone if I start feeling uncomfortable or in case of an emergency. If you're going to be traveling a lot, you can also look into other Wi-Fi options, including Wi-Fi in your car, Starlink, or a hotspot that is different from your carrier. It's important to be prepared that none of these will work, however, and many of the best campsites won't have it, so the next two tips are crucial.
5. Share your planned location with family or friends.
When I'm camping alone, I always send a text to my parents and partner stating where I am planning to camp (as accurate as I can possibly get, GPS coordinates if possible) and when I will be back in service. This way, if I don't text or call them within the expected timeframe, they can start getting emergency services in route/come to check on me if they're close.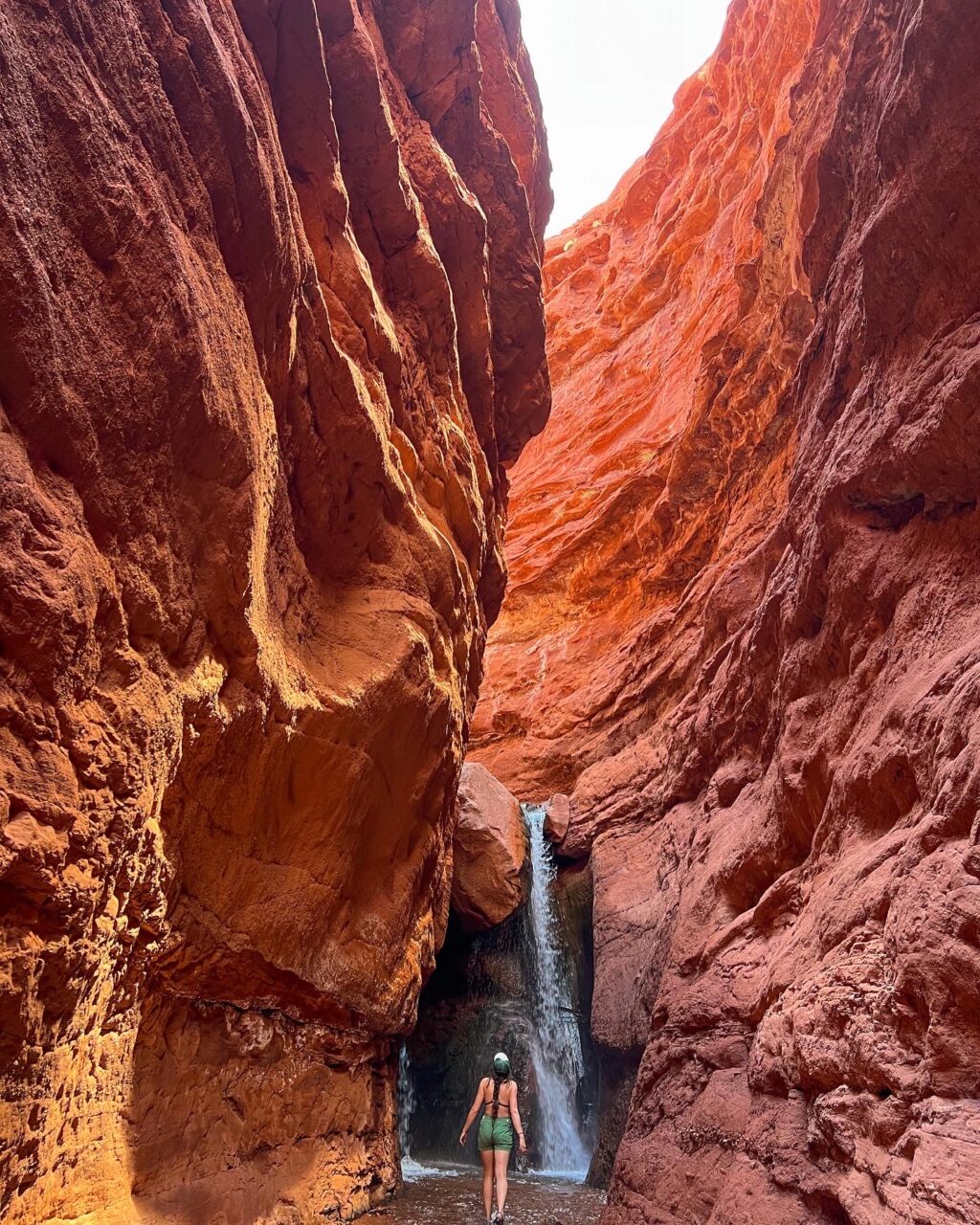 6. Bring a satellite phone.
I always have the Garmin InReach mini 2 with me if I am camping on my own. This is a satellite phone that allows me to send texts to friends and family, check the weather, get GPS coordinates, and call for emergency services, all while I am out of cell service. Garmin's platforms are really easy to use and are the most reliable brand out there. Having this on all of my camping trips and hikes makes me feel so much more comfortable, and I wouldn't travel without it anymore. We currently use the base annual plan and pay $11 a month for satellite service (and it's going to be worth every penny if it saves one of us or a stranger on the trail/at camp).
7. Be aware of your surroundings, but don't stress over them.
This is a *fine balance.* I want to tell you to always be aware of what's going on around you, but that can also be stressful! You need to be aware, just as you need to be anytime you're out of your house. But be aware of what's going on without causing yourself to overthink every single camper nearby, every person's look, and every sound at night.
It can be really easy to start focusing on the micro-instances, and it makes me super paranoid which does not make for an enjoyable trip. I want to make it very clear that I've never had a scary experience camping on my own. The chances of something happening to me in a city are far higher than out in nature, and sometimes I have to remind myself of that! I think there can be a large mental hurdle here (and I'm telling you, it's usually all mental), but it's still so important to just take in your surroundings and be aware of anything unusual.
8. Be open to meeting new people.
Everyone I have met solo camping has been really kind. I love meeting people at campsites and chatting about where they're from, their lives, and if they have any recommendations for what to do in the area. And let's be honest, when you're camping alone, having some company you know nearby can be really nice!
Be open to chatting with neighbors if it feels right (and if it doesn't, there is no shame in not giving them the time of day), and trust that the majority of people are very kind and good. It always makes me feel better at night if I have met someone camping nearby, whether it was just a quick "hi" or a conversation around the campfire.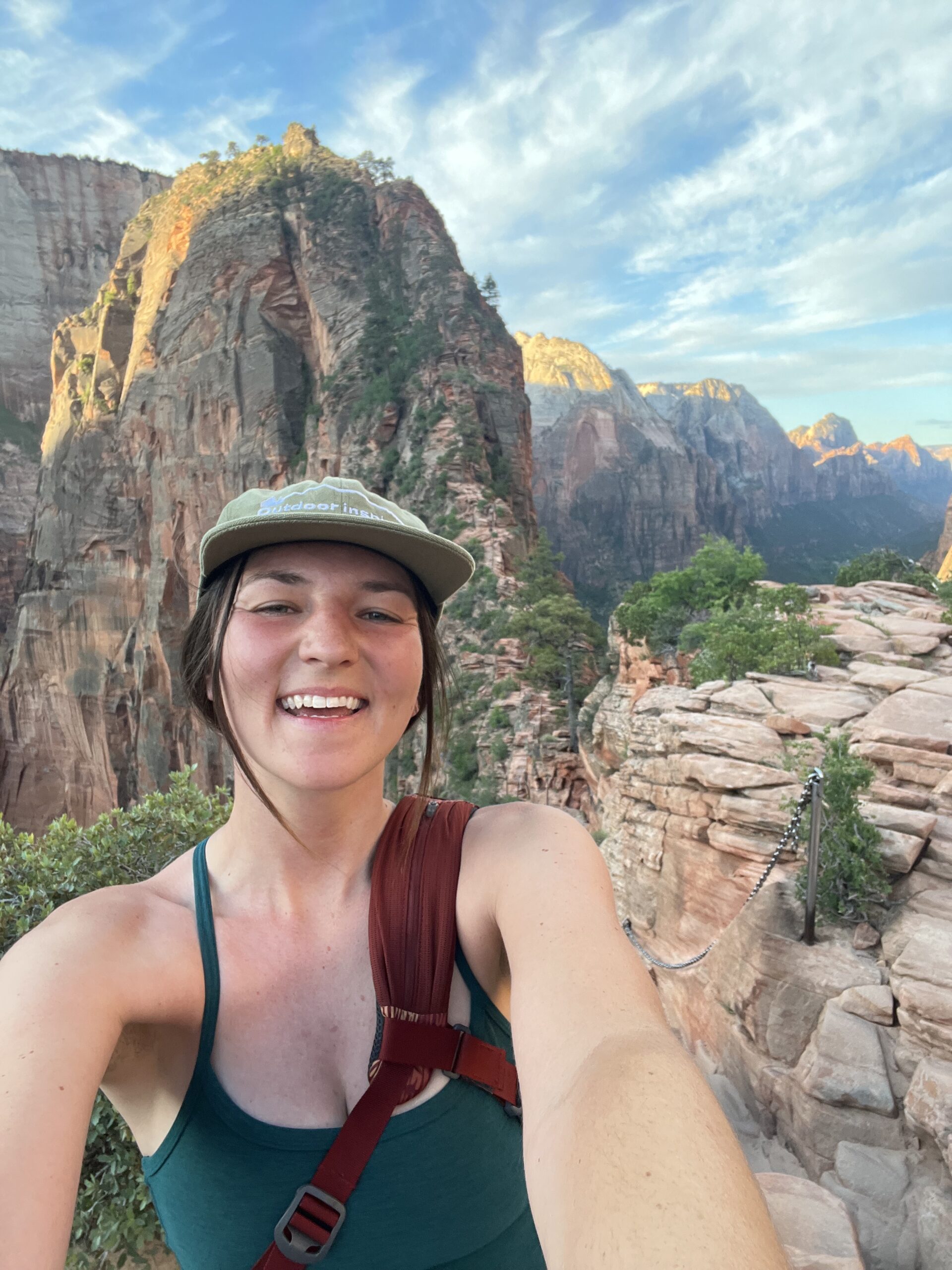 9. Know some tricks that will keep you comfortable.
There are about a million different little tips you can find all over the internet that may help calm some nerves. To be honest, I don't regularly do any of these, but they are all GREAT to have in your back pocket if you feel uncomfortable or if one just feels right to you! Everyone has very different comfort levels on this sort of thing, and doing whatever feels right to you is most important.
Some good ones I've seen are:
Bring two camp chairs to make it look like someone else is camping with you.
Always have your driver's seat ready to go (a great tip especially if you're sleeping inside your car).
Tell people that you're waiting on someone that is coming back to your campsite.
Use a carabiner to "lock" your tent zippers.
Keep pepper spray (or bear spray) with you at all times (or another weapon of choice)
I will be totally honest, these tips can often make me feel more paranoid than normal. They make me think about any bad things that could happen, and I usually don't think like that! I think they are all great tools in specific circumstances, but do what feels best for you.
10. Don't share your location online.
I know we all love sharing where we woke up and the beautiful sunrise we got to see, but wait a day until you're gone. You never know who is going to see your content, and it's always safer to just wait a day to post!
11. Bring things to pass the time.
Keep yourself and your mind busy, especially if you're a little nervous! My mind starts to wander if I sit still for too long, and I always prefer to be occupied (even with simple tasks).
I always bring:
Good food that I can cook: This is one of my favorite ways to spend time by myself at camp. I can cook really great meals and enjoy them with a view, and it takes some time off my hands!
Games: I bring a deck of cards to play solitaire.
Books & podcasts: Bringing a book or a kindle, or having some podcasts downloaded is a great way to pass the time (but maybe leave the true crime ones at home)
Movies: I think there is absolutely nothing wrong with downloading a movie to enjoy on your laptop or phone at camp! This is especially handy if the weather sucks or you're getting eaten by bugs. Climb into your tent and enjoy a cozy movie night!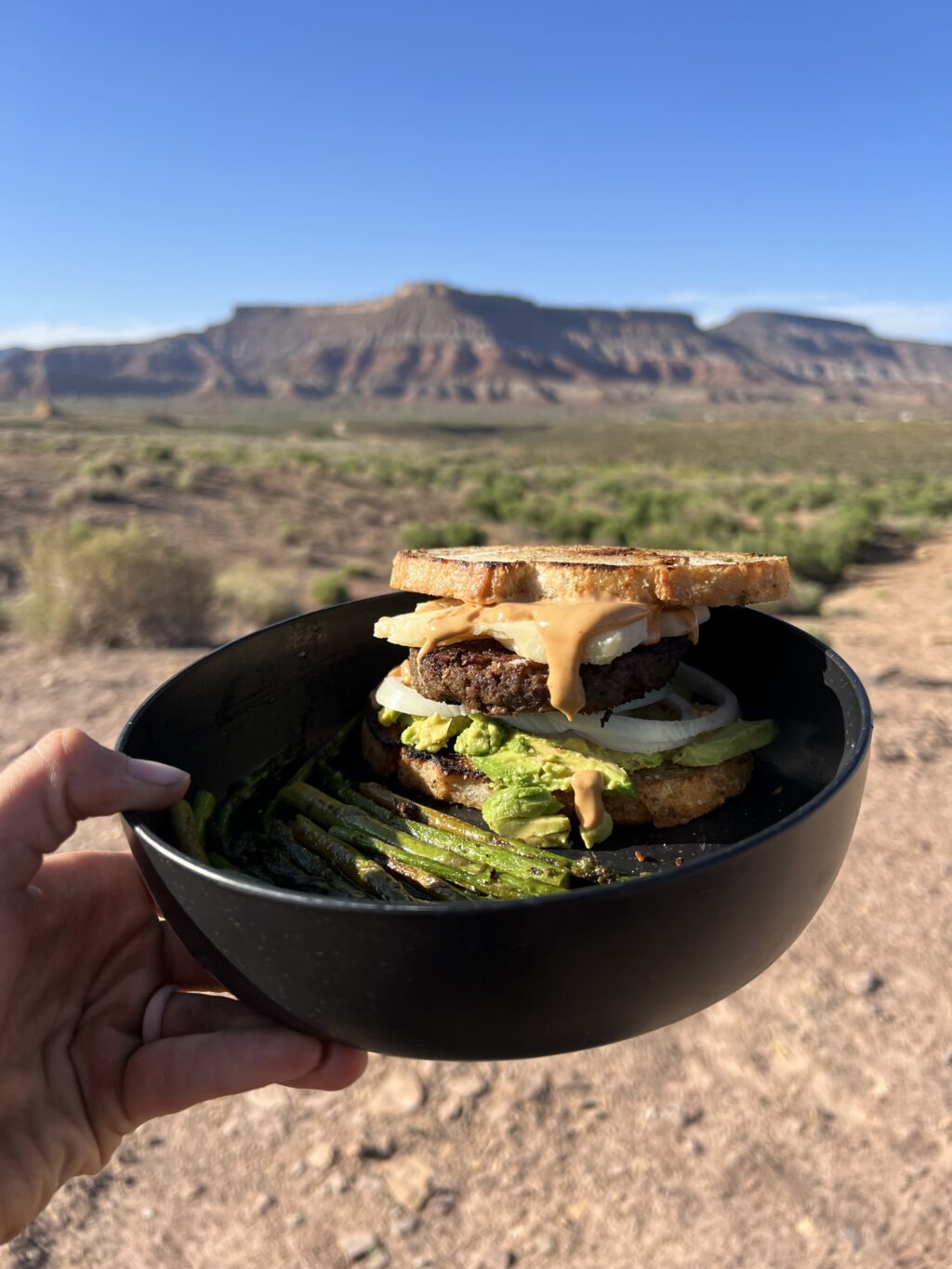 12: Trust your gut
This is, by far, the most important tip of them all. Your gut is one of the best tools you have, and learning to listen to it is something we all can do more of.
If you get to camp and you feel even slightly uncomfortable, you get a weird vibe from a nearby camper, or you're just not feeling it, you can always pack up and find a new site. There is no shame in feeling some fear, even if nothing would actually happen. Trust your gut, and follow what it's telling you. It's usually onto something.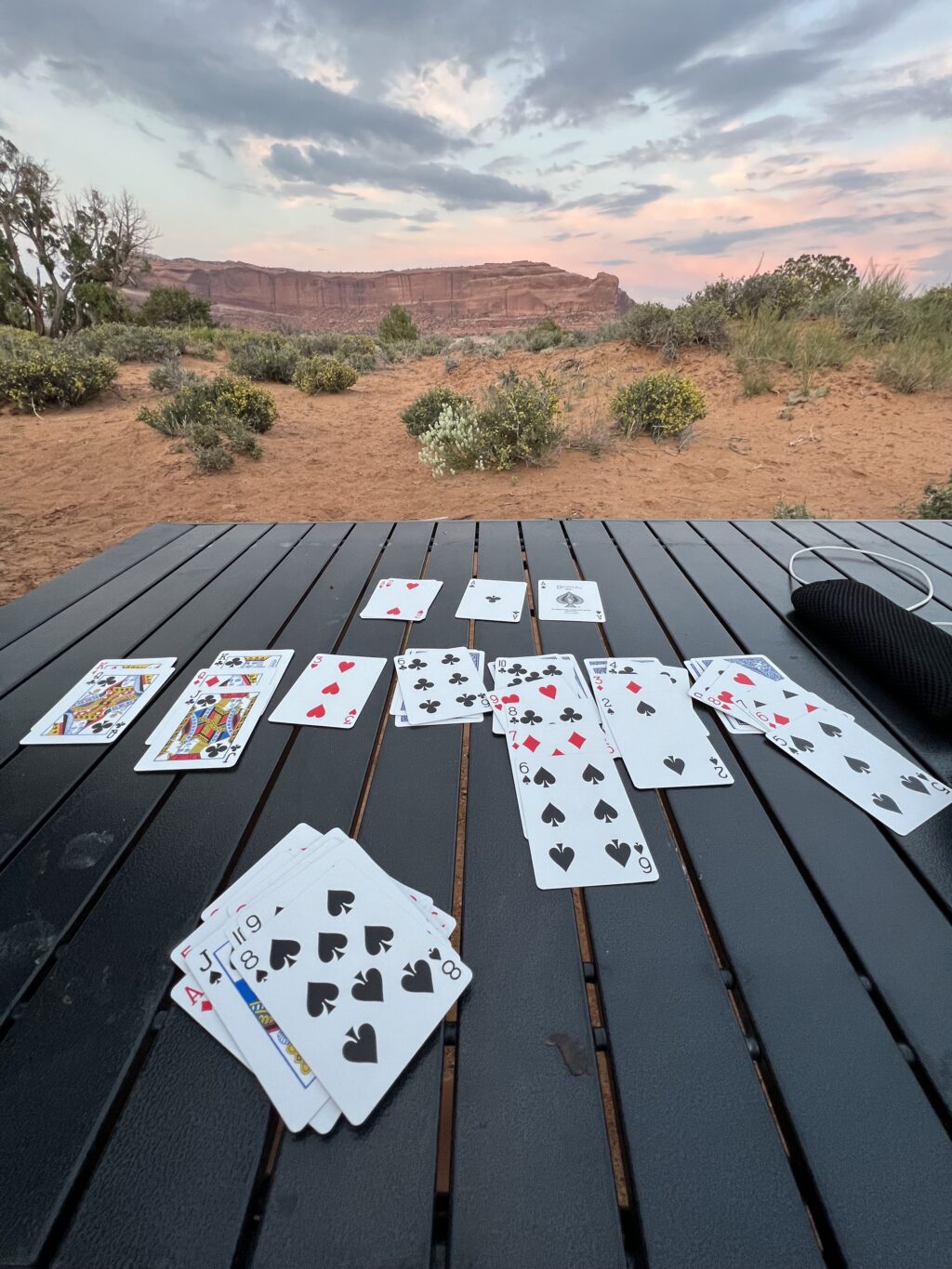 I hope you feel a little more empowered for your first solo camping trip, and I hope I have helped to clear some myths or fears about solo camping as a female. Some of my favorite experiences have been on my own, and if DM us on Instagram! Happy and safe travels!