Camp cooking is one of our favorite parts of camping, and we love finding fun new recipes to make outdoors. Creating a camp kitchen box that can be stored with your gear makes car camping SO easy. We keep ours packed and ready to go in our garage, so when we decide we want to go car camping, we're ready to go without having to worry about forgetting anything!
We find that having this kind of gear ready makes us much more excited to go camping on a whim, because it's less stressful and requires a lot less packing! Then, when we get home, we clean everything and put the box back together so it's ready for the next trip
Disclaimer: This post contains affiliate links! This means if you purchase an item from the links, we may make a small commission on the sale at no extra cost to you. If you do use the links, we really appreciate the support!
Everything in our Camp Kitchen Box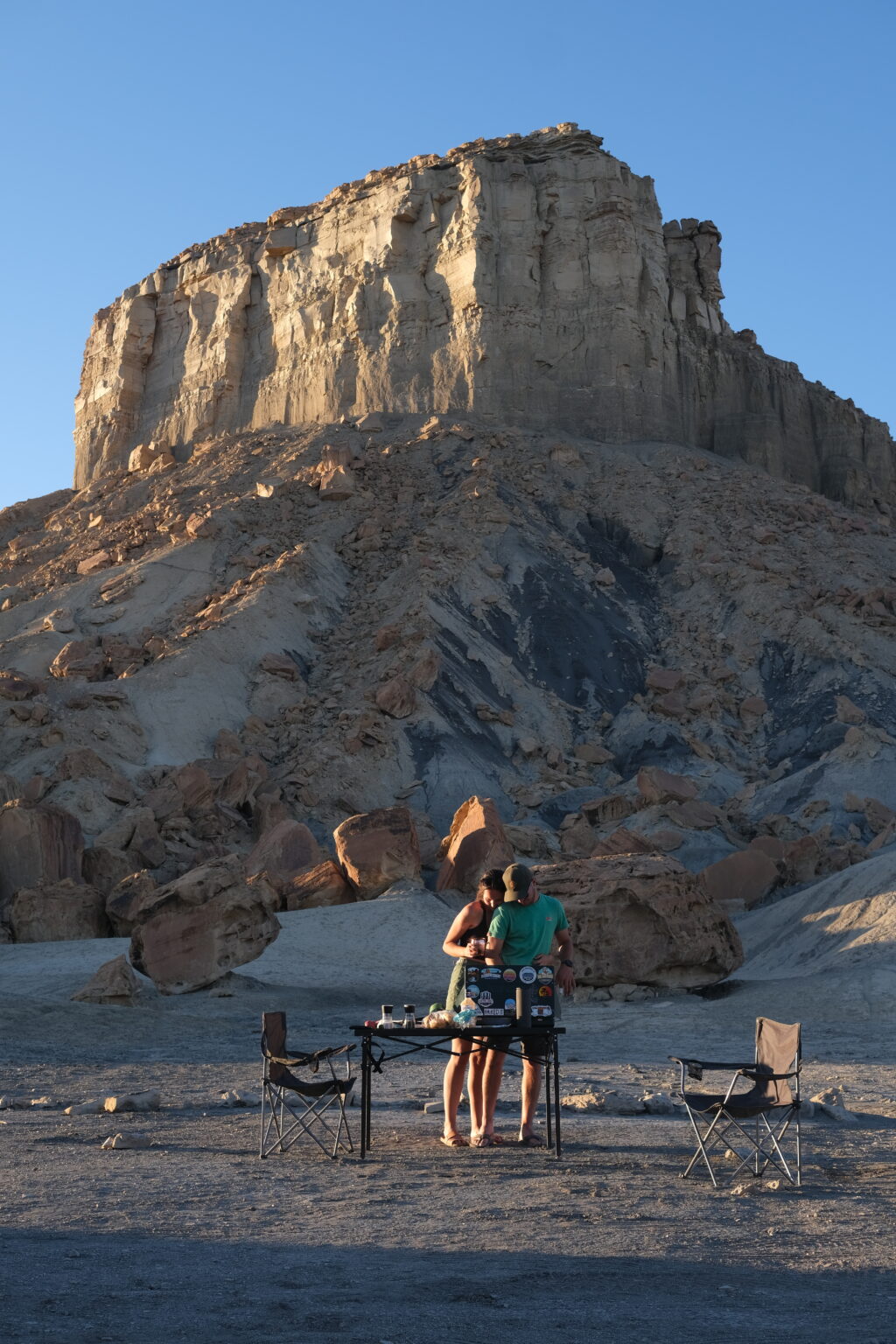 Most of this gear has lived in our camp kitchen box for years! There are a few things we will swap out from time to time depending on the trip, what kind of food we want to make, and utensils and spices we may need directly from our home kitchen, but the majority lives in this box.
The Box:
Camp Stove and Cookware:
Camping Dinnerware: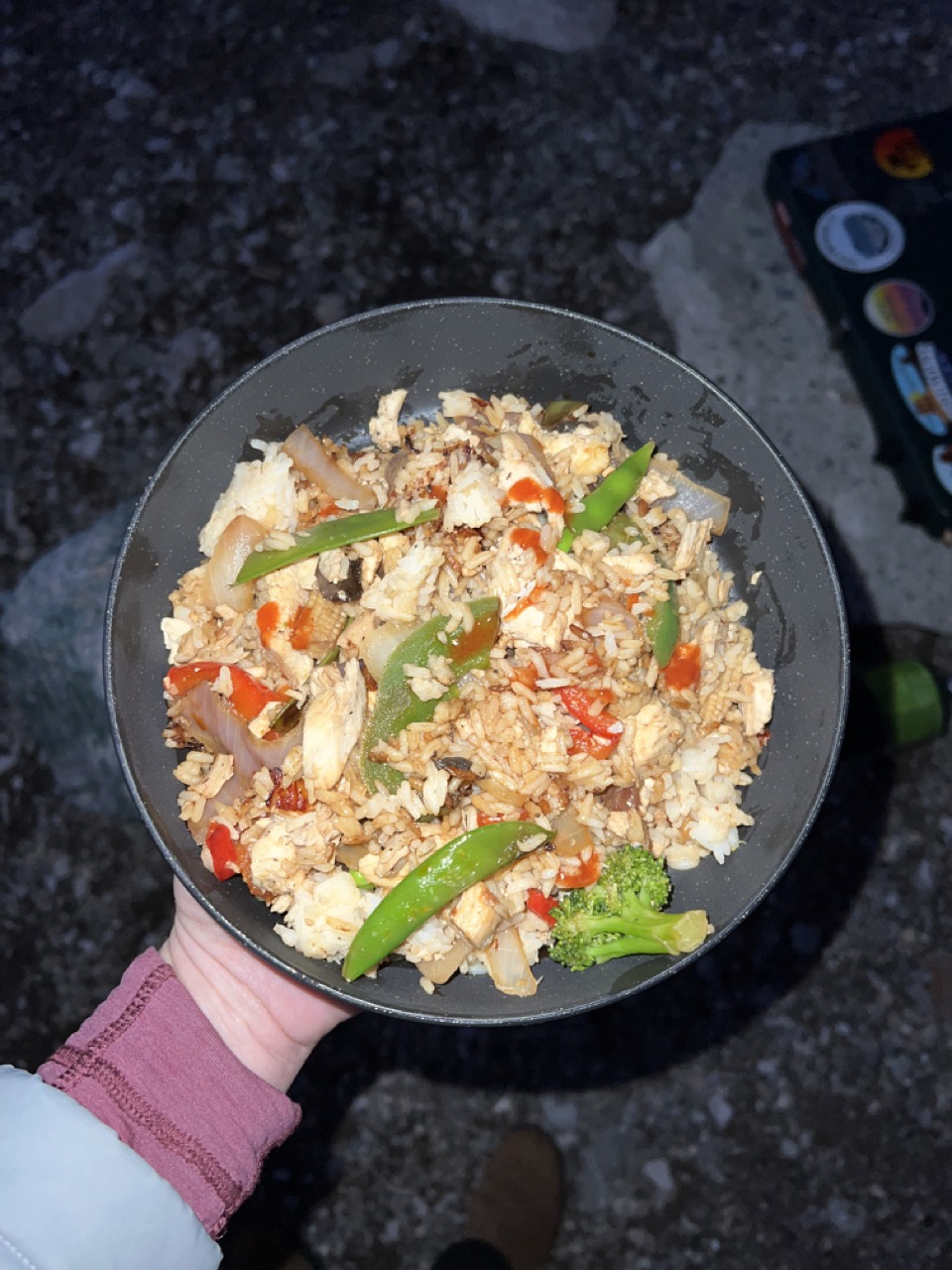 Other Camp Kitchen Necessities: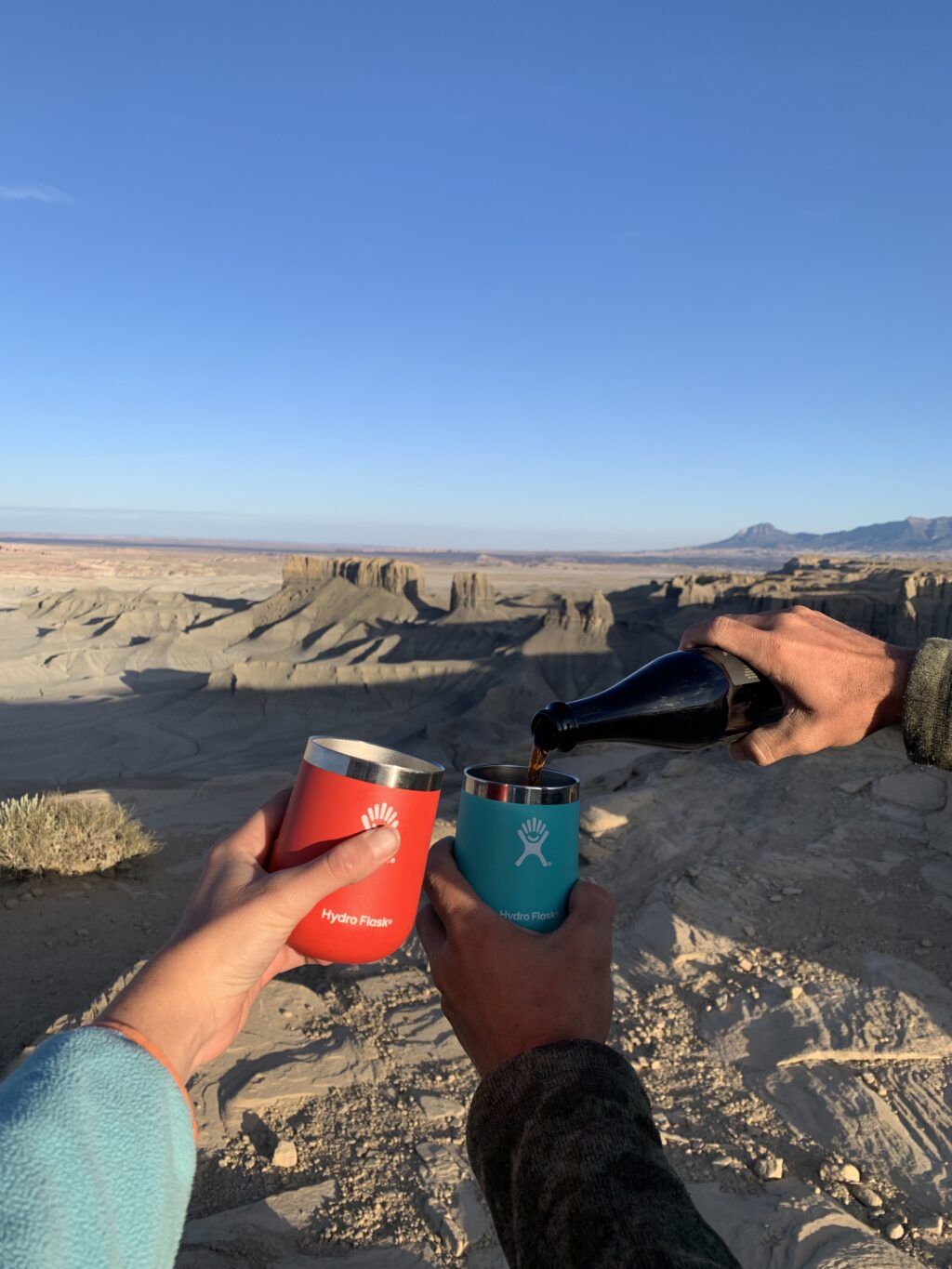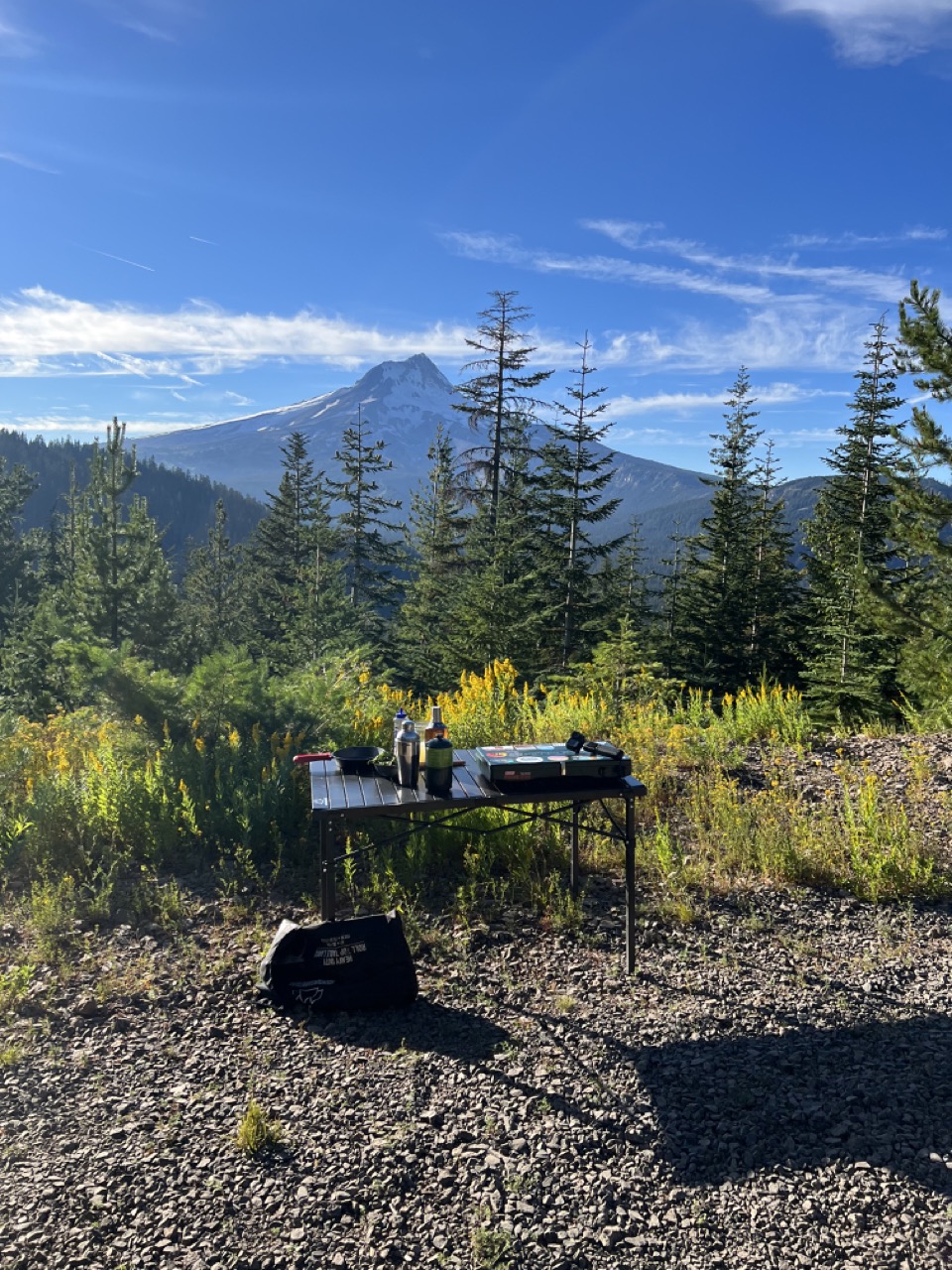 Extras We Add to the Box
Most trips can be done with just the above gear in the box, but there are a few things we will add to it if we have specific meals in mind!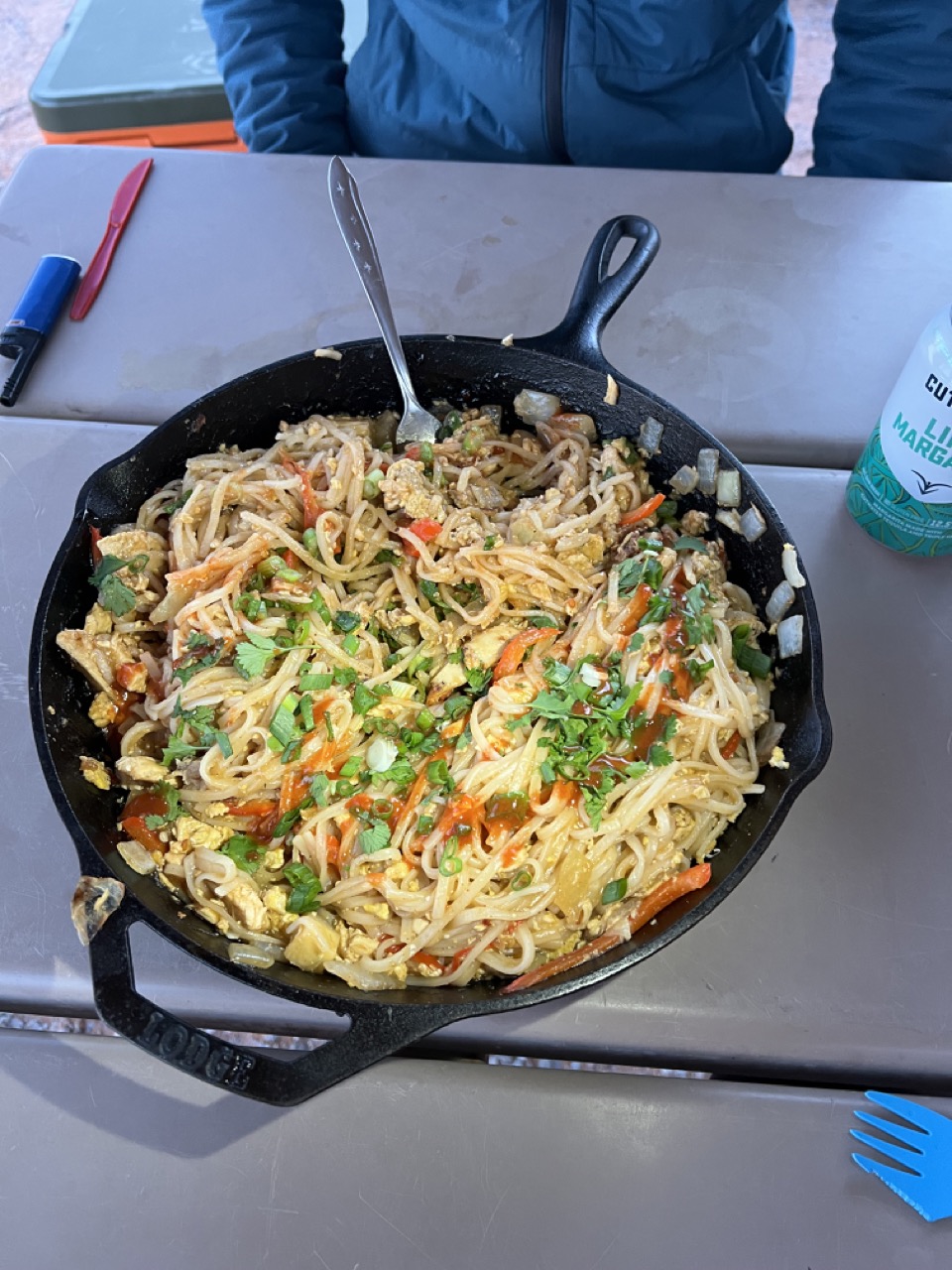 We hope this was helpful for creating your own camp kitchen box! It's an essential for us to have ready to go for any trip, and inspires us to get outdoors even more!