Rooftop Tent Review:
Smittybilt Gen 2 Overlander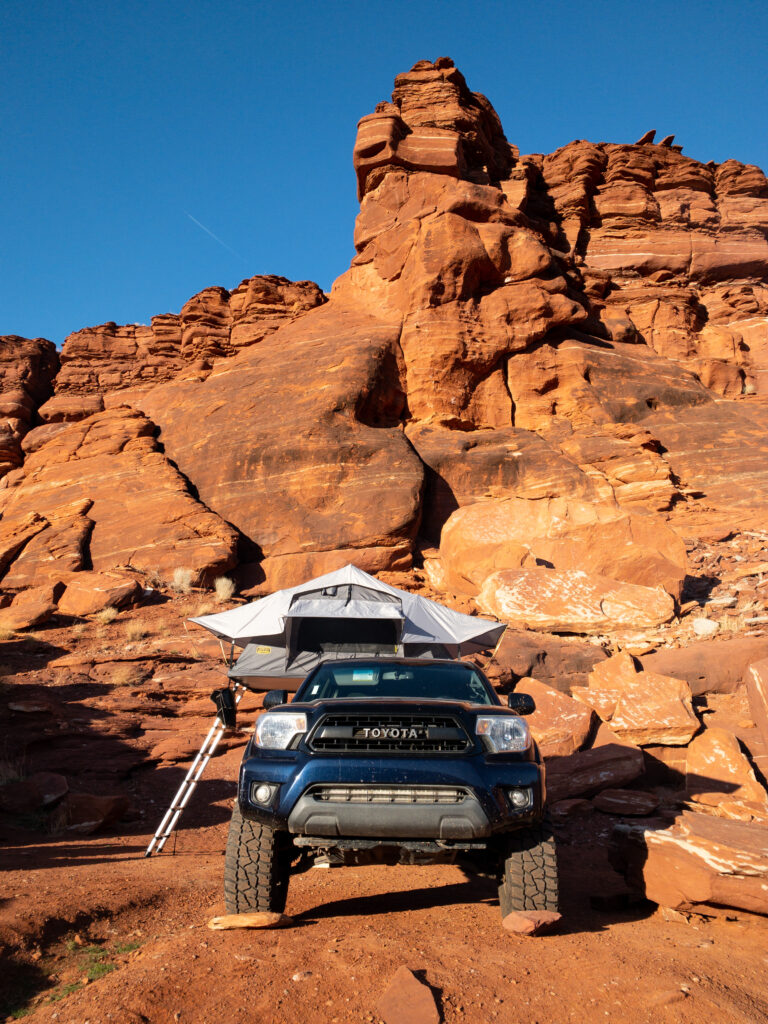 We bought the Smittybilt Gen 2 Overlander rooftop tent about 8 months ago and have already gotten tons of use out of it! The rooftop tent has been quite a game changer for being super comfortable while camping, and making it easier to leave for a camping trip at a moments notice!
Why buy a rooftop tent?
We started looking at rooftop tents when we were going on frequent weekend camping trips. Most of the time, we boondock when we are car camping. Therefore, there often aren't great spots for ground tents. We wanted something we could easily set up, and did not want to have to worry about finding the perfect campsite. We also were just looking for comfort! Rooftop tents usually come with a foam mattress inside. Us being comfortable meant we would be inspired to go camp more often!
A little about the Smittybilt Gen2 Overlander Tent
Sleeps 2-3 people (or dogs!)
Full size 3 inch foam mattress
Telescopic aluminum ladder
LED Strip inside that plugs into vehicle or battery bank
Sturdy aluminum tent poles and steel rainfly poles
Pouch to hold shoes outside the tent
Sunroof/skylight
What do we love about rooftop tents?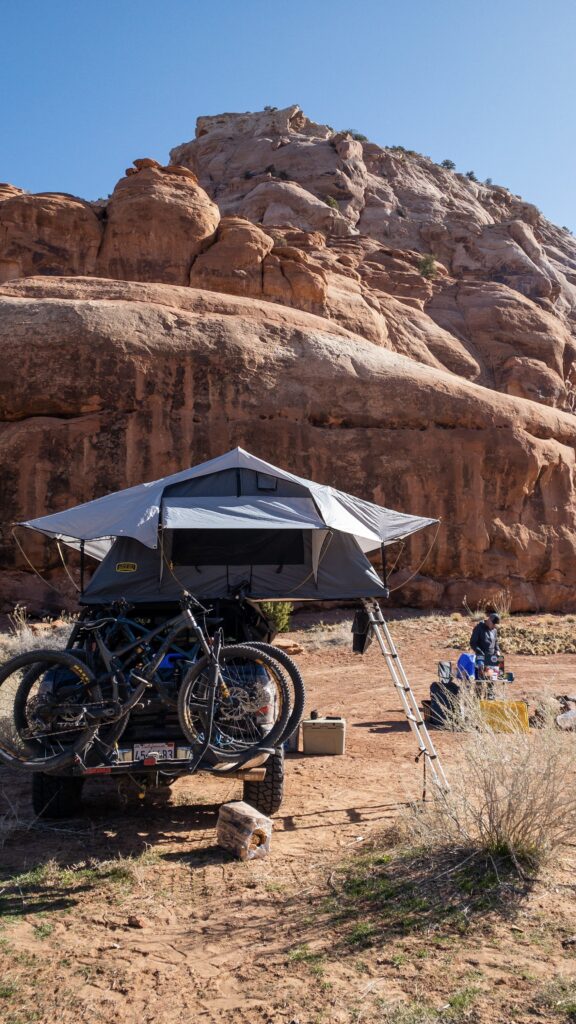 Most rooftop tents come with a foam mattress. The Smittybilt Gen 2 comes with a 3 inch (super comfortable) full size foam mattress. We sleep so well in this tent! Good nights sleep = more energy for adventures!
Some blankets or sleeping bags can be left in the tent when its folded up! This makes it easier to set up when you get to camp!
The tent makes it super easy to find a campsite. We usually just bring a few 2″ x 4″s to level the truck. We don't have to worry about finding a good pad to camp on, or a perfectly level site. This comes in super handy on BLM land, as we can camp wherever we choose!
We have the tent raised above the bed of the Tacoma, so we still have plenty of space in the bed of the truck for all of our gear!
The tent is much sturdier than ground tents, as the poles and tent material are super thick and durable. The tent holds up very well in wind and rain!
What are the cons of rooftop tents?
The cost! Rooftop tents are a big investment! You can go and buy a ground tent right now for less than $50 at Wal Mart, and a high quality REI or North Face tent for less than $400. Rooftop tents start around $900 and go up drastically from there.
If you have to pee in the middle of the night (or do anything else), you have to go down and up a ladder. This can be a pain in the butt to be honest! It's already hard enough to get out of a tent in the middle of the night!
When we are boondocking in free areas, our tent is attached to our vehicle. Therefore, it becomes much harder to "reserve" a spot (especially if we are staying in one place for multiple nights). Normally, we would find a spot, set up our tent, and then leave and know we have a spot to come back to. With the rooftop tent, we either leave a cooler and some water jugs behind in its place, or we just hope the spot will be there when we come back.
If you are staying in the same place for multiple nights, but leaving camp to go on hikes each day, you have to pack up the tent every morning and unpack each night. We usually move around a lot so it doesn't seem like as much of a pain, but it can be annoying!
We were told before we got this tent that rooftop tents make setting up camp way easier… it takes the same amount of time to set up as a ground tent! We wouldn't say it saves any time. Highly recommend keeping the tent as low to the ground as possible to make setting up easier (especially if you're setting it up alone, or are shorter!).
Our Rooftop Tent Setup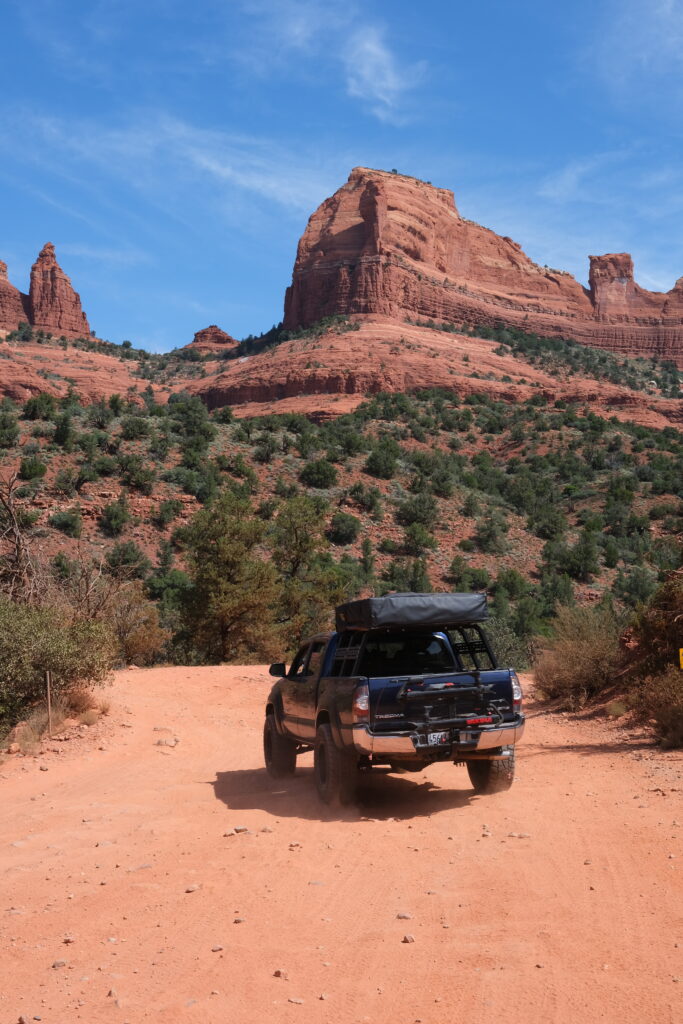 We have our Smittybilt Gen 2 sitting on top of an RCI Offroad 18″ adjustable bed rack on a 2013 Toyota Tacoma. This allows us plenty of room in the bed of the truck for the rest of our gear!